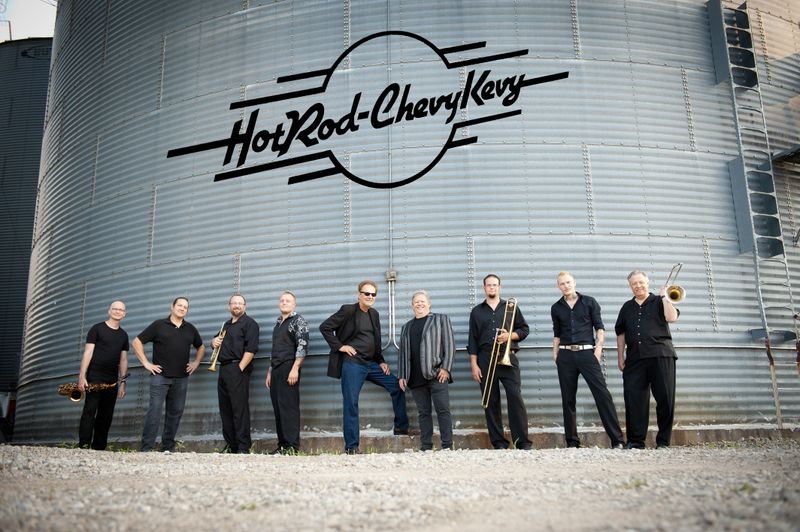 What do Chuck Berry, Lou Christie, The Crystals, The Drifters, Leslie Gore, Tommy Roe, Del Shannon, and Bobby Vee have in common? They are just a few of the artists Hot Rod-Chevy Kevy appeared with during the nearly 20 years they played together across the US and Canada. Rod (Hot Rod) Jerke and Kevin (Chevy Kevy) King both call Sioux Falls, South Dakota their hometown. ("We went to different high schools together."). They both started playing in bands in eighth grade. ("We played in different bands together, too.") And, after high school, they went to different colleges and eventually took parallel paths pursuing careers as professional musicians. By 1982, the two found themselves in Sioux Falls ready to start a new project. They put together a six piece show group called Night People to be the house band at a new club in town. They booked their first gig at the end of August, put the band together, and rehearsed 10 hours a day to be ready for their opening on September 24, 1982. It was a successful gig, and they took the group on the road after the first of the year. Soon the group was one of the top nightclub acts in the region, but something was missing. They were doing all sorts of music (50's & 60's, Top 40 and even Country), and this is when they also put together their famous Blues Brothers Show. They found the things that always worked for them were the 50's & 60's rock music and the Blues Brothers routine. So, in 1984, they got authentic 50's outfits for the band, picked up a large supply of Brylcream, and started playing exclusively 50's and 60's rock – music they'd been playing since those first 8th grade bands.The name change, which capitalizes on their first names and the fact that they were playing a number of car shows, came soon after: Hot Rod - Chevy Kevy. The group played over 3000 gigs together before disbanding in 2000 and they headlined many of those shows on their own. They played many outdoor festivals, including the Street Rod Nationals in Minneapolis, MN and the World's Biggest Beach Party in Williamsburg, IA, an event for which the jingle No Wa-Wa Beach was expressly written. They played for many corporate events and in several major venues, including Walt Disney World in Florida, numerous state and county fairs, and the famous Surf Ballroom in Clear Lake, IA. Another large part of their work was being the band for many of the 50s and 60s artists who were touring around the country. They have many great memories from working with some of rock music's early icons, and they had an especially long run playing with various artists as part of the Iowa State Fair's annual Rock 'n Roll Reunion concert.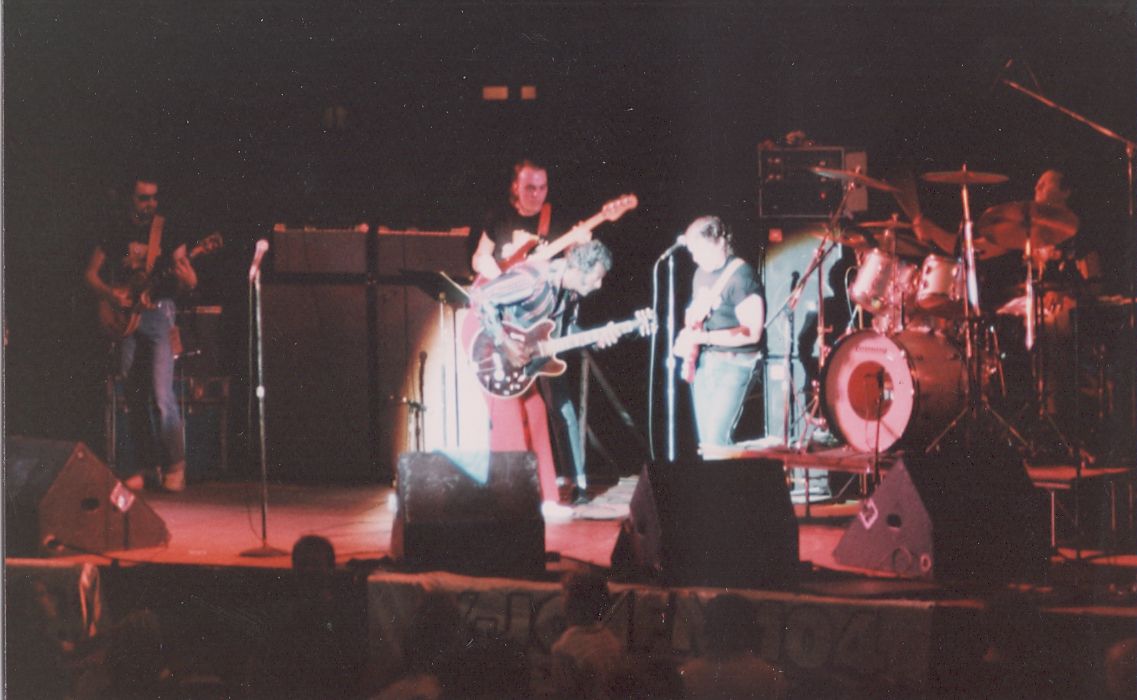 Another highlight came in 1986 when Hot Rod-Chevy Kevy played with Chuck Berry in front of 30,000 people at the Metrodome in Minneapolis, MN.Many talented musicians played with Rod and Kevin over the years. With virtually everyone contributing vocally, members included: Earl Bartholow, Dave Holman, Eric LaVan, John Richardson, Vance Tufts, and Randy Warrington (drums); Ron Grandi, Ken Faltinson, Sam Irish, and Butch Zierath (bass); Terry Brooks, Jack Carter, Dallas Dykehouse, Ron Alley, Jeremy Hegg, Tim Horsman, and Bob York (keys). Tim Cypher also spent several years with the group running lights and sound and serving as the band's primary bus driver. While Hot Rod-Chevy Kevy formally disbanded in 2000, they still play occasional reunion gigs. Using a simple formula of vintage rock & roll, great musicianship and a large dose of fun, they remain one of the most successful 50's & 60's rock and show bands in the country.
Half & Half Is Here! Buy It Now
Previous events
This event is part of the Iowa Rock 'n Roll Music Association Rock the Roof Concert Series
Signup here to keep in touch!